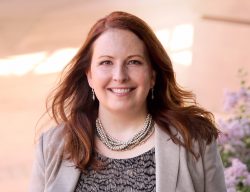 Laura Schultz was admitted to practice law in the State of Minnesota in 2006, and is also licensed to practice in the United States District Court for Minnesota.  Laura graduated Cum Laude from the University of Minnesota Law School in 2006, after receiving a bachelor's degree in psychology and criminal justice from Gustavus Adolphus College in 2003. 
After clerking for a Judge in the Hennepin County District Court for three years, she joined Tuttle Bergeson, P.A. in 2009 as an associate attorney practicing in the areas of family law and estate planning.  After working as an associate at a firm for five years, Laura went into solo practice in 2014, forming the Laura L. Schultz Law Office. 
Laura is a member of the Minnesota State Bar Association, Collaborative Law Institute, the Children's Justice Initiative, and the ARAG network of attorneys. Laura is also a member of Bloomington Rotary and the Edina Chamber of Commerce.
Laura's primary focus of practice is family law.  Laura believes that amicable resolution of issues is often possible, with the client being empowered to make decisions.  In the event that litigation is necessary, Laura is an experienced litigator that has tried many cases to successful resolution.
Every case is required to go through a type of alternative dispute resolution.  Laura is a Rule 114 Qualified Neutral, meaning she is qualified to perform Mediation and Early Neutral Evaluation of family law matters.
Laura is also a Parenting Consultant and Parenting Time Expeditor, helping families resolve their disputes after their divorce or separation as co-parents.
Laura represents clients in the Twin Cities metro area, in various counties from Hennepin, Scott, Carver, Anoka, Ramsey, Washington, Wright and Dakota.  While Laura primarily practices in the Twin Cities area, family law cases can necessitate Laura traveling to other counties for resolution.